HYNC
August 29, 2020 News Summary
Updated: Aug 30, 2020
US Politics and Economics
During the RNC, President Trump reiterated that if he were to be re-elected in 2020, job growth will continue to grow as it did in his first term. The Federal Reserve, which has analyzed economic growth for each presidential administration since Carter, reports that under Trump, 7 million jobs were created, or an increase of 5 percent, during his first three years in office, compared to the Clinton administration, which created 18.6 million new American workers, almost a 20 percent increase. Nevertheless, unemployment rates dipped as low as 3.5 percent in Trump's presidency, according to the Bureau of Labor Statistics. This implies that despite several claims being false, the U.S. economy was still strong prior to COVID-19.
In accordance to the needs of the public, the vaccine market has grown by six times over the past two decades, valuing over 35 billion dollars today, writes AB Bernstein, a global asset management firm. Two of the four major competitors in the market are U.S. based, Pfizer, which is involved in Operation Warp Speed, and Merck. Per Baron's, there will be some long-term market for Covid-19 vaccines, and Ronny Gal, a Wall Street analyst for Bernstein, guesses that "the market could be worth $6 billion a year."
Texas Politics
The Texas Education Agency (TEA) announced that 26 Texan districts have been approved for the Teacher Incentive Allotment (TIA). Created by the Texas Legislature as part of House Bill 3, the TIA provides top teachers in rural and high-need areas to earn six-figure salaries. In an attempt to "implement a system that rewards quality educators and helps foster success and equity in the classroom," 40 million dollars in funding will be given to approximately 3,650 teachers, who will earn an extra 30,000 dollars per year over the next five years. Fruitvale ISD Superintendent Rebecca Bain praises, "The TIA gives us an opportunity to reward our successful teachers who are already doing great work increasing student success through growth in their classrooms. This will not only be a benefit for our current teachers but will help us acquire great teachers to work with our students in the future because of this opportunity the state is providing."
Health
Per CNBC, Robert Redfield, the director of the Centers for Disease Control and Prevention (CDC), claims that a limited supply of COVID-19 vaccines in the beginning of distribution is very likely. The U.S. has invested over 10 billion dollars in six vaccine candidates through Operation Warp Speed, which aims to deliver 300 million safe and effective doses by January of 2021. Paul Mango, deputy chief of staff for policy at the Department of Health and Human Services, announces that three vaccine candidates are undergoing manufacture.
World Politics and Economics
In Berlin, Germany, thousands of people marched in protest of COVID-19 restrictions, and as police arrested those who disregarded mask-wearing and social distancing orders, by noon, demonstrators have scattered peacefully-- with a few instances of pepper spray. This protest was organized by the Querdenken 711, which largely gathers followers through encrypted Telegrams. The group believes that COVID-19 regulations obstruct basic rights and freedoms in Germany's constitution and ought to be withdrawn. BBC writes of counter-rallies against Querdenken 711's protest, where muliple asserted, according to broadcaster RBB, "You are marching with Nazis and Fascists."
Science and Technology
Per Forbes' article, "U.S. Tech Stocks Are Now Worth More Than $9 Trillion, Eclipsing The Entire European Stock Market," Howard Silverblatt, senior index analyst at S&P Dow Jones Indices reports that "the U.S. market accounts for 56% of the global market." The S&P 500, which Apple, Microsoft, Amazon, Google-parent Alphabet, and Facebook account 23.8 percent of, bounced up 55 percent from its low point in March. The article informs, "Since 2010, the S&P 500 has gained nearly 200%, but the Euro Stoxx 50 and UK's FTSE 100 are only up by around 13% and 11%, respectively." However, another article warns that concentrated growth on a specific few tech stocks may contribute to drag on the entire market if there is a drop in particular shares. "Investors are looking at big tech stocks like they used to look at utilities," states Adam Crisafulli, founder of Vital Knowledge, "...the [tech] bubble has stopped inflating, but now it's a question of when it starts deflating."
Southeast US Weather
(The Atlantic) Laura has dissipated over the east coast, but two disturbances from Africa's west coast remain. D1 (Disturbance 1) is further east and has the better chance of forming at 40 percent in the next 5 days, whereas D2 (Disturbance 2) has is at 30 percent. In the Graphics Interchange Format (GIF) below, sand from the Sahara desert may affect the disturbances.
(The Pacific) In the eastern Pacific, south of tropical storm Hernan, which has dissipated off of the coast of Baja California Peninsula, tropical storm Iselle is expected to disappear off the radar at around 6 pm (CDT) on Monday. In the Central Pacific, a disturbance a few hundred miles south of Hawaii, has a 20 percent chance of forming as it moves westward.
Quick Query: What's the name of the storm in the GIF below? Answer in the comment section below!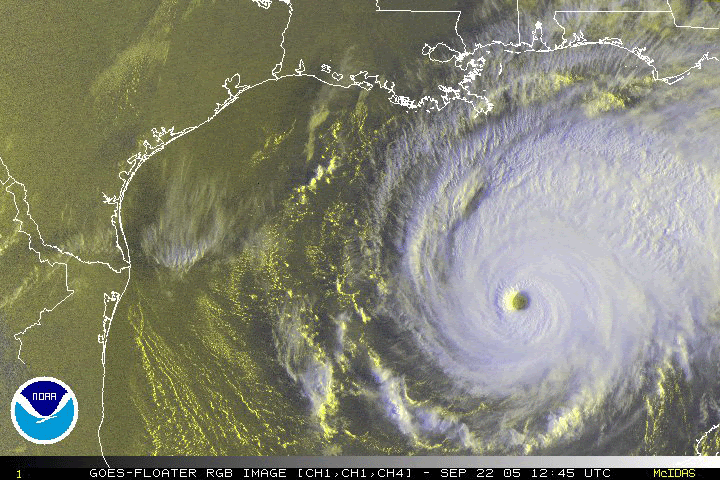 Yesterday's answer: [3. Hurricane Wilma (2005)] with a wind speed of 185 mph and a minimum pressure of 882 millibars
To get live coverage of the latest hurricane updates on the tropics, visit the National Hurricane Center, Tropical Tidbits, CyclonicWx, or watch Force Thirteen. Please stay safe, and for more on local weather, visit the NOAA Graphical Forecast.
_________________________________________________________________________
Writers:
US Politics and Economics: Dylan, Miranda, and Caleb
Texas Politics: Stephanie, Vicki, and Megan
Health: Yijia
World Politics and Economics: Joseph and William
Science and Technology: VIA
Southeast US Weather: Jade and Simon
Editor: VIA
(All writers and editors are in middle to high school)